Reflect on your own
research practices
  What does it mean to you to engage with collaborators ethically and responsibly?
  What skills can you develop to more effectively engage in collaborative research ethically and responsibly?
  How can you minimize potential issues that could result from your research collaborations?
  How can you learn to communicate more effectively with collaborators from different sectors, disciplines, cultures or contexts than your own?
Interdisciplinary collaborations and research partnerships with other institutions, industry, government, communities and knowledge users are increasingly common. Collaboration and co-creation with diverse partners can enhance our collective capacity to tackle greater research challenges and to create additional outcomes that have far-reaching impacts.
When engaging in collaborative research, we should be mindful to proactively and appropriately address potential threats to research integrity at each stage of the collaboration. We may find ourselves uniquely challenged by differences in expectations, priorities, values, perceived fairness, readiness and the ability to address both anticipated and unexpected issues. It is important to be aware of potential risks and to take the necessary steps to safeguard our research.
We are responsible to hold ourselves and other collaborators accountable for conducting research responsibly and ethically.

PROMISING PRACTICES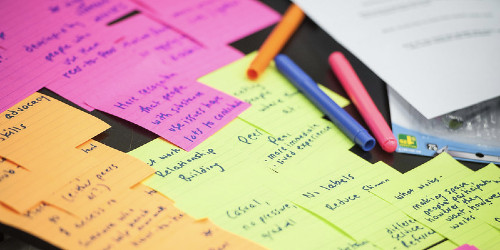 Continually develop your understanding of the context and culture of your research collaborators
Building trust, respect and reciprocity can support you to have successful collaborations. Engaging in deep partnership requires us to listen with openness, curiosity and humility, to reflect on our approaches and assumptions, as well as to examine the alignment between our intentions and the impact of our relationships with our research partners, participants and the environment. Be mindful and conscientious of the unique strengths that each collaborator brings to the project as well as any barriers they may face that could impact the collaboration. Understand what motivates your partner to proceed with your partnership.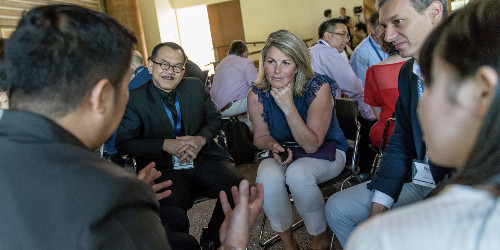 Engage in frequent and transparent communications
Developing shared norms for communicating can help collaboration go more smoothly. It allows us to follow established processes to discuss and resolve unexpected problems, avoid unnecessary loss of data, disseminate critical information to all collaborators and detect deviation from pre-determined protocols. Also, it is important to keep in mind how collaboration may impact those under your management. High levels of transparency between collaborators throughout the project are important for cultivating trust, collegiality and accountability.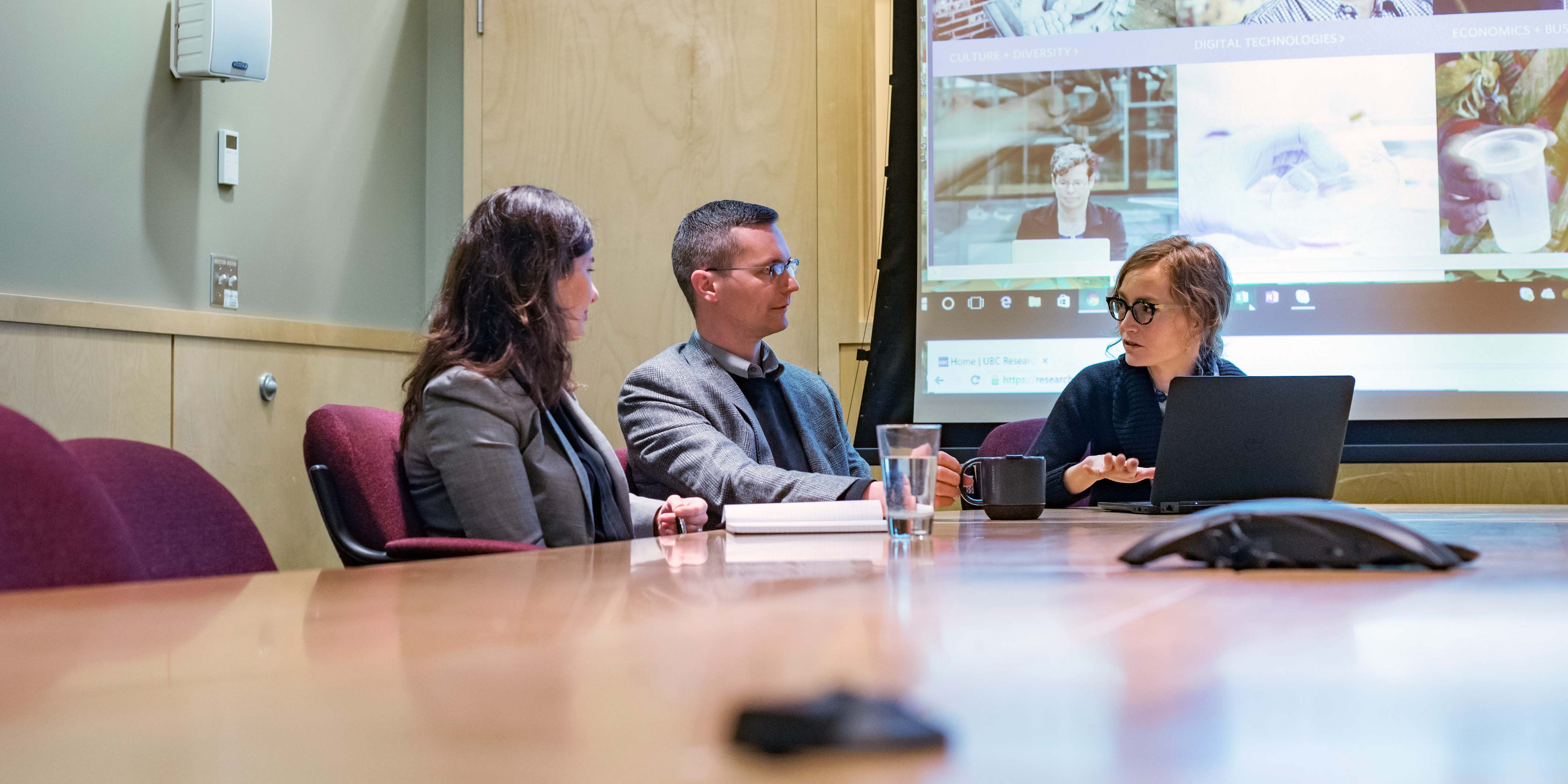 Formalize and document the processes and products of your collaboration 
In addition to creating shared communication norms between collaborators, it may be necessary to include formal agreements around the material or data transfer, data and intellectual property ownership and use, to manage your collaborative efforts between research partners, institutions and/or funding sponsors. Connect with research support services, such as the University-Industry Liaison Office and Indigenous Research Support Initiative, as appropriate, to facilitate this process and help set up your project for success. 

CHALLENGES
Complex logistics
Depending on the nature and scope of research, collaborators may have to adopt new technology for secure data sharing, manage multiple budgets, navigate different cultures in various contexts (e.g., government, industry and communities) and/or coordinate across multiple time zones and geographical locations. Take the time to discuss communication expectations and norms to mitigate these common challenges.
Balancing expectations with your or others' capacity
Even when we proactively address anticipated problems and develop an effective plan to manage them, everyone on the team (or in the project) is expected to fulfil their roles and responsibilities and to be flexible to accommodate changes during the course of events. When there is a perception of an imbalance of contributions between collaborators, conflicts may arise. Aim to have open and transparent conversations about your or others' capacities and revisit shared agreements to help clarify expectations and reduce potential conflict.
Differences in discipline, culture and communication styles
While frequent and clear communication increases the possibility of successful collaboration, it is rarely without challenges. Differences between disciplines can occasionally lead to miscommunication and disagreements. Cultural differences can also influence how collaborators convey and/or interpret information. Assume good intentions and commit to developing your understanding of the context, culture and perspectives of your collaborators.

 

 Did you know?

While some common principles and values that contribute to successful collaborations, you may need to apply additional principles, protocols and ethical considerations to the unique context of your collaborative research engagement. Find out what resources and support services are available to facilitate your collaborative research.

Collaborating with fellow academics

Depending on the nature of your academic research collaborations, you may want to consult with Advanced Research Computing and librarians at the Research Commons regarding your data management needs. It is also important to identify, disclose and manage any real, potential or perceived conflicts of interest. You may also need to liaise with the Office of Research Services to transfer research funds to your collaborators and to fulfill relevant institutional requirements.

Research collaborations with communities and knowledge users

Given that each community is unique in its contexts, goals and needs, meaningful inclusion of our community partners and knowledge users will increase the likelihood that the research findings are relevant, valuable and useful for all involved. The Office of Community Engagement supports and advances reciprocal engagement between the university and diverse communities. Connect with the Knowledge Exchange Unit to learn how to develop and share impactful knowledge through connections with external non-academic partners.

Indigenous research collaborations

Navigating Indigenous partnerships requires a level of understanding, adaptability and awareness. The Indigenous Research Support Initiative provides research support and services to Indigenous communities and university researchers collaborating on projects and ensures that these projects are based on community-led interests, reciprocal relationships and principles of mutual accountability.

Industry partnerships

There is a comprehensive support ecosystem that contributes to successful collaborations between researchers and industry partners. Innovation Partnerships facilitate networking and create partnership opportunities between researchers and industry. entrepreneurship@UBC provides a wide range of training and support for all stages of venture creation. The University-Industry Liaison Office (UILO) offers a wide range of contractual services including material transfer agreements, collaborative research and clinical research agreements and research service contracts. The UILO is utilized for all research contracts with government and non-profit partners and all research collaborations with industry partners.

RESOURCES

References
The developed content is adapted from the following: