Reflect on your own
research practices
  What kind of research records do you keep?
  How can you organize your research materials, data, and information so that the research record is complete, accurate and reproducible?
  What steps can you take to ensure the security of your research records?
Maintaining a complete and accurate research record is central to upholding research integrity.
Good research records contain all necessary information to reconstruct and evaluate the research process. They can also serve as a legal document to protect intellectual property and to defend against accusations of scholarly misconduct.
Failure to keep accurate and complete records not only undermines the reproducibility of our research and prevents others from verifying our intellectual contributions, but inadequate research records also undermine our accountability by preventing others from inquiring into or investigating potential research misconduct. 
Maintaining an accurate, complete and credible research record requires us to be honest, consistent, and thorough in documenting our research process.

PROMISING PRACTICES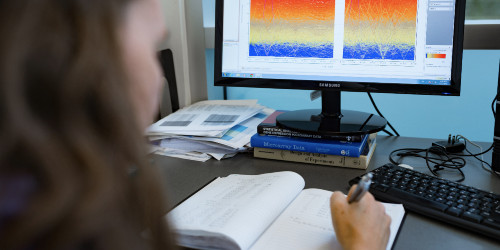 Use organization tools and practices when maintaining your research record
Making your research record useful will be an invaluable asset to your research process. When using a paper-bound notebook, make daily entries on consecutively numbered pages and draw a line through the text when there are corrections and updated information to ensure that you've captured the most accurate information. For electronic records, establish and use a version-control and time-stamping protocol to document the full research process. Keep a table of contents and cross-reference the information stored in separate locations in the central research record to facilitate easier access and retrieval of the information for both yourself and future researchers.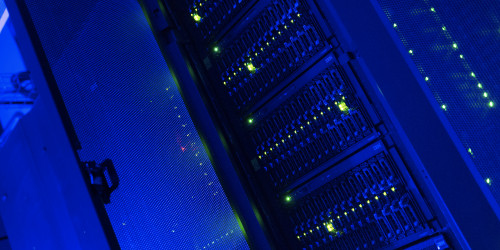 Regularly and securely back up electronic research records
Your research materials, data, and information can be expensive and are often irreplaceable. Therefore, it is critical to create and keep backup copies of all research records. Follow the 3-2-1 rule: save three copies of your records, store the copies on two different media, and keep one copy offsite. Ensure that records are securely stored and cannot be tampered with to safeguard the research's integrity.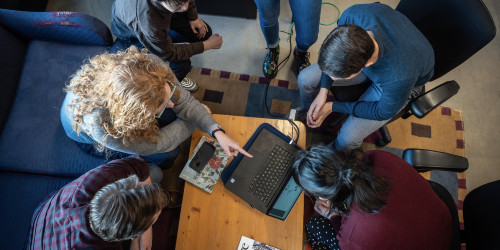 Work with your colleagues to develop common standards — and adhere to them
Creating a shared understanding of how to document the research process can facilitate better collaboration and supports higher standards among yourself and other researchers. It's important to consider various recording media, such as paper-based, images, audio, computer code and others when developing shared record-keeping standards. Developing and adhering to shared record-keeping practices among your research peers can foster an environment of mutual accountability and promote research integrity.

CHALLENGES
Confusion over our ownership of the research record
By default, UBC retains ownership of the research data and products generated by UBC researchers. Principal investigators typically serve as stewards of the research record, unless there is a contractual agreement with research sponsors and collaborators. When we move to another research group or leave the university, we need to obtain explicit permission from the research supervisor for ongoing access to the research data and products. As you develop your research, check in with your supervisor and relevant collaborators to confirm who owns the research data and intellectual property. You can also consult relevant university policies or seek guidance from others in your department.
Scattered research records
Mixing physical records (such as paper notes or artifacts) with digital records can make it confusing when you later compile your research to draw conclusions. Create and regularly update a central research record with relevant cross-references that help you stay organized. Keeping a centralized record also makes your research more transparent and reproducible for others in the future. Seek guidance from a mentor, supervisor or peer to clarify the record-keeping standards of your discipline. You can also check out the UBC Library for workshops and resources to help centralize your records.
Making assumptions about record-keeping knowledge and practices
Without having had a clear discussion of our record-keeping expectations, we might assume that our research colleagues are using the same standards and practices that we use. This can lead to miscommunication and misaligned expectations that jeopardize the quality of your research. Seek clarification from others in your research group or field about standards within your discipline. There are also many services and supports available through UBC that can help you to develop and implement standardized record-keeping practices.  

 

 Did you know?

A complete and accurate research record goes beyond clearly documenting where we obtained the research materials; why, when, and how we generate, collect or analyze data; and what our observations, interpretations, and next steps are.

Your research record should also include evidence of procedural and regulatory approvals (e.g., ethics, informed consent forms, licenses) and records of communication between collaborators (e.g., emails, meeting minutes) as appropriate to ensure accountability.

RESOURCES

References
The developed content is adapted from the following:
Martinson, B. C., Anderson, M. S., & de Vries, R. (2005). Scientists behaving badly. Nature, 435 (7043), pp.737–8.
Schreier, A. A., Wilson, K., & Resnik, D. (2006). Academic research record-keeping: best practices for individuals, group leaders, and institutions. Academic Medicine: Journal of the Association of American Medical Colleges, 81(1), 42–47.

Wilson, K., Schreier, A., Griffin, A., & Resnik, D. (2007). Research records and the resolution of misconduct allegations at research universities. Accountability in research, 14(1), 57–71.